Our Mission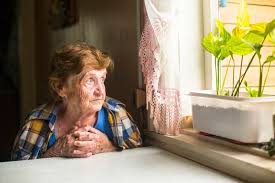 Falmouth Befriending has now been operating for over twelve years.  Our objective is to change, improve and enrich the lives of older people in our community.  Our primary specific target is the 'marginalised elderly' – those who live alone with little or no support and few, if any, friends.
We complement the statutory services (health, social care etc) and take some of the pressure off them. We are definitely not a replacement service.
Befriending Framework
The charity itself is run by a small committee of volunteers, nearly all of retirement age.  All our befriending volunteers, but particularly those who are retired, say how much satisfaction they gain from doing something that is so needed in the community. We work with but are independent of, Age UK and we raise all our own funds.
We work sympathetically and within the community not from outside.  We know what works and what does not.  Above all, we know our limits. On the (fortunately few) occasions that we are unable to help or feel our service is inappropriate, we say so.
We have already befriended a significant number of people. However as the elderly population increases so does the need for our service and the need to expand our activities. We also run a telephone befriending service for those older people who are particularly hard to reach. We have set up a number of special interest clubs and classes including walking, film, drawing, games and reading. The focus of these activities is to engage those who would not normally venture out to begin to socialise again and connect with others.
The volunteers themselves also benefit enormously, both in terms of 'putting back' something into the local community and in terms of their own personal growth and well being. This two-way process is, of course, extremely beneficial to the local community as a whole.